Hardpressed is a design focused clothing and lifestyle brand that is inspired by the province we call home.
We aspire to have a positive impact on our community, our customers and our team. Hardpressed was born in 2005 with a single press in the basement of a Saskatoon townhouse. Knowing we wanted to do business differently, we aimed to create a supportive working environment that also made a positive impact on our community. We began as a custom screen printing shop designing and printing for musicians, clothing companies, businesses and non-profits across Canada. During those years, limited edition runs of our shop merch were released and demand started to grow. Our founders, Steve and Whitney Thomson, then began to evolve Hardpressed into a retail store with an in-house line of provincial inspired apparel complemented by lifestyle brands they loved.
The basement
Hardpressed began with Steve Thomson, as an early twenty-something-year old, printing custom t-shirts in the basement of a rental townhouse. Building up revenue and a client list over the years allowed him to make it a full time gig.
The first SK inspired designs
After cementing ourselves in a new basement studio in the Two Twenty co-working building, our new connections with local entrepreneurs prompted us to create the very first Saskatchewan inspired designs. A lot of these original prints have since left our regular rotation. Cheers to the ones who remember our classic Waskesiu Elk and Bright Blue Saskatoon tees.
The tiny store
As the Hardpressed reputation developed, more people were looking for the little shop with the Made in SK shirts. Realizing we were outgrowing our basement studio, we expanded to the main floor to offer a micro-retail store that made us slightly easier to find than before. Shortly after, we packed up as much as we could and hit the road to host our first pop-up shop in Regina at 33 ⅓ Coffee Roasters, selling out in just a few hours.
The expansion
It became clear that the local love wasn't slowing down. Hardpressed took over the entire main floor of 224 20th Street West and celebrated our shift to an elevated shopping experience. We moved away from custom printing and brought in other lifestyle brands that paired well with our inhouse products.
Today
Hardpressed is known for ever-rotating designs that embrace local treasures of Saskatchewan. Our start-to-finish involvement sets us apart from a conventional retail store - everything from design, product sourcing, printing, photography & videography, marketing, order fulfillment, and sales is done right here at our flagship store.
Made in SK
Located in Saskatchewan
Today our business includes a retail storefront, in-house print and production studio, online fulfillment center and creative department. Nearly all of our apparel is still designed and printed on-site and everything is sold exclusively through our storefront, online store and at pop-up shops we've hosted throughout the province. 
We're proud of how our initial values still shape the way we do business and that today we continue to focus on supporting our team and giving back to our community.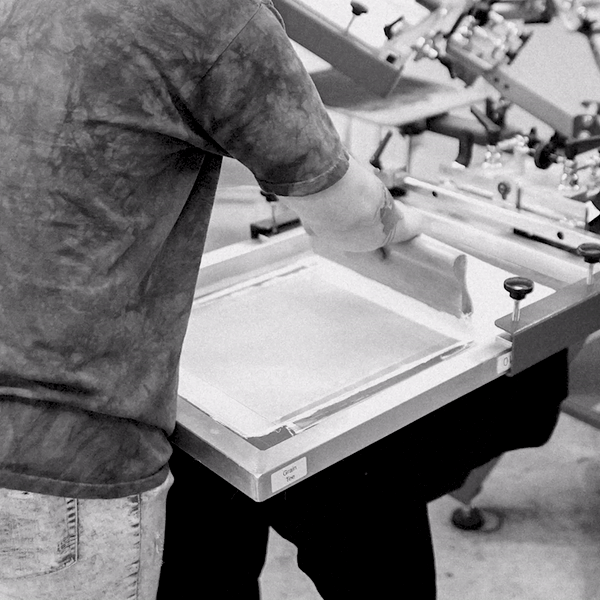 Our Name
What's Hardpressed?
"Hard-pressed"; burdened with urgent business; in difficult times; financially burdened or overworked.Screen printing t-shirts is also known as "pressing" shirts.
The name Hardpressed was chosen during our early days spent custom screen printing. We cut our teeth on orders with quick turnarounds for bands passing through town needing tour merch. It became clear that Hard work and long hours were essential to keep the Press rolling. As the company evolved into our own line of apparel, the name took on a new meaning as we chose to donate a portion of our profit to organizations supporting vulnerable communities across our province.
Our Values
We try our best to always nail it, and when we don't, we learn from our mistakes and move forward. We're always growing towards living out our values to the fullest.
Supporting Inclusivity
We want every person we come in contact with to feel welcomed and safe. Our store should feel like a home away from home.
Supporting Our Staff
We provide a safe and supportive workplace for our employees and invest in their lives through paying a living wage, offering group health benefits, and focusing on personal growth and development. We believe the overall wellbeing of our team has a direct link to the positive impact of the work we do. 
Supporting Our Customers
Our staff are here to help our customers find the perfect product for them by offering a welcoming, supportive environment and excellent customer service.
Supporting Ethical and Sustainable Production
Our goal is to purchase from companies who align with our values. Nearly all of the blank garments we print on are from North American companies and the majority of our blank garments are from factories that are W.R.A.P. (Worldwide Responsible Accredited Production) certified. Learn more about W.R.A.P. here. It's our top priority to offer products that keep the wellbeing of our planet and its people in mind.
Supporting Our Community
Hardpressed's design, marketing, production, sales and fulfillment teams are all based out of our flagship store in Saskatoon. We aim to centralize our operations to showcase the diverse talent the Saskatoon area has to offer through our work with local businesses, organizations and creators. A portion of all sales are donated to various charities throughout the province with a focus on supporting vulnerable communities.
treaty 6
Land Acknowledgement
At Hardpressed, we acknowledge and are grateful to be operating on Treaty 6 territory and ancestral homeland to the Métis, Cree, Dene, Dakota, Lakota, Nakota, and Saulteaux peoples. Recognizing the historical and ongoing harms caused to the Indigenous peoples of this land, we're committed to personally and professionally working towards truth and reconciliation.
our journey towards
Truth and Reconciliation
Through self-reflection and educating ourselves about reconciliation, we've realized that this work is continuous and our unique path will include many unexpected experiences and opportunities along the way. Our reconciliation journey as a small business began while custom printing for Indigenous owned businesses and Indigenous lead organizations. We're so grateful for what we've learned and the relationships that were gained during that time. Since then, we've looked for opportunities to engage with Indigenous neighbours and support initiatives that further reconciliation. Recognizing that we're settlers on this land, we understand it's not appropriate to produce Indigenous inspired products with the intention of profiting. It's important to us that if we sell Indigenous inspired products, that they're produced by an Indigenous owned business or that the funds are pledged to initiatives that support reconciliation.
SOME STEPS ALONG OUR PATH TOWARDS RECONCILIATION HAVE INCLUDED:
In accordance with the TRC Call to Action #92, we're committed to ensuring Indigenous peoples have equitable access to positions and advancement at Hardpressed. 
Investing in Indigenous awareness training for our employees through the Office of the Treaty Commissioner of Saskatchewan in accordance with TRC Call to Action #92.
Collaborating annually with OUTSaskatoon to raise funds for organizations that support the 2SLGBTQ community, in accordance with the MMIW2S Calls for Justice.
Collaborating with Saskatchewan Indian Institute of Technology where students submitted t-shirt designs for Orange Shirt Day. SIIT's Board of Elders selected a winning design and we produced 400 shirts and donated 100% of the proceeds to organizations within Saskatchewan that support survivors of residential schools.
Pledging monetary donations to organizations that support residential school survivors and the advancement of Indigenous peoples and youth.
Closing our store to allow our staff to attend the Rock Your Roots Walk for Reconciliation on National Indigenous Peoples Day.
Recognizing National Day for Truth and Reconciliation by closing our store to allow our staff time to learn and reflect on the tragic legacy of the Canadian residential school system. 
Offering business consultation to a number of emerging Indigenous entrepreneurs.
THE CHARITIES WE'VE SUPPORTED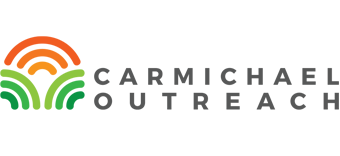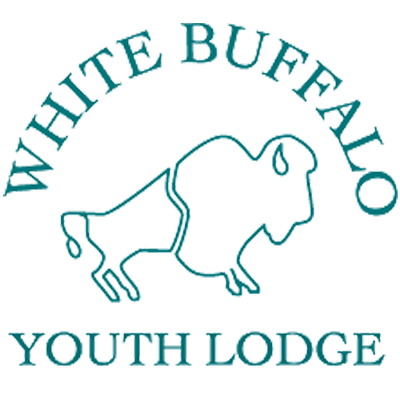 Since our storefront opened in 2016, we've donated
$275,000+
to charities and non-profit organizations.
Although we wish we could give to every worthy cause that reaches out to us, our budget considers the needs and values of the organizations within our neighbourhood, our employees and our community members. We take time to read through each donation request and commit to support the causes that align with us in the ways we can.